WE DO THE WORK
It's effortless: just come in for a service or purchase a product, and you'll earn points! No punch cards required… we keep track of your accumulated points.
EARNING POINTS
$1 spent on service/product equals 200 points earned (on before taxes)
USING POINTS
(100,000 increments)
Receive credit towards products or services (before taxes)
Point Redemption Minimum:
100,000 points = $10 credit
Point Redemption Maximum:
500,000 points = $50 credit
Two-Tiered Program
Each client begins as a "Meadow" tier member. Once you reach 400,000 points, you advance to the "Alpine" tier and receive a free classic pedicure as well as a 10% discount on future products and services.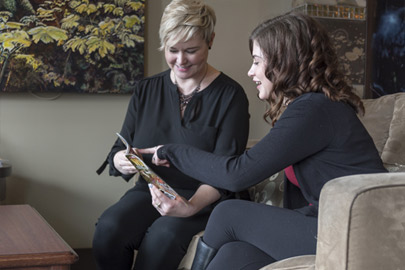 INTRODUCTORY PERKS
Wellness Seminars
Receive discount on regular admission
Meadow Members Admission = $15
Alpine Members Admission = $10
Outdoor Hot Tub and Pool (with your service)
Ohspa Client Appreciation Receptions
(Alpine members only)
For more information, call us at
250.703.4770