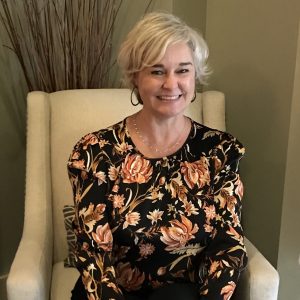 Meren Holmberg
Ohspa Manager
Meren, our spa manager, has been a key part of the Ohspa team since 2017. Throughout her years with us, first as front desk attendant, then supervisor and now manager, she has a lighthearted sense of humour that keeps the spa atmosphere positive and upbeat. She also brings years of product, team and operational knowledge to the spa. On her days off, she enjoys decorating the interior of her beautifully picturesque home and hosting friends and family who regularly come to visit the Valley.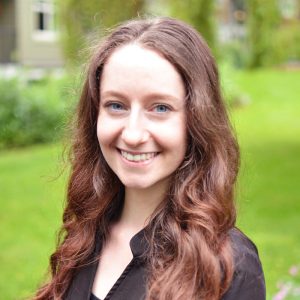 Megan Geisler
Spa Supervisor
Megan, our spa supervisor, also provides treatments for her clients (whom she calls her VIPs) on select days of the week which are almost always fully booked well in advance! She is originally from Port Hardy and attended school at Vancouver Island University. A resident of the Comox Valley for the last six years, she enjoys camping and gardening. Whisk and Valentine are her beloved cats, and to get even more cat time, she volunteers at Kitty Cat Pals every week! Megan also is passionate about ocean conservation and works part-time with the Marine Education Research Society.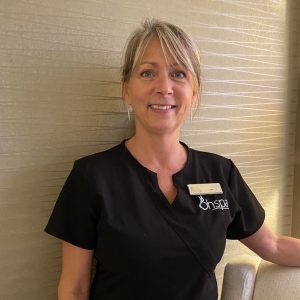 Lee Jorgensen
Esthetician
Lee has been in the Comox Valley for 23 years and has worked at Ohspa for many of them. Her esthetic experience is extensive, and she loves doing relaxation massages, body scrubs, manicures, pedicures among many other services.  Mountain biking, hiking and kayaking are all things she loves doing in her free time.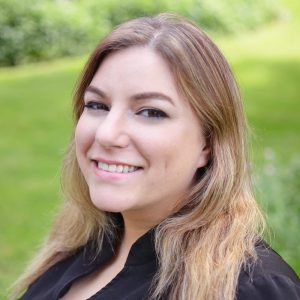 Tara Smith
Esthetician
Tara, our lead esthetician at Ohspa, attended Gina's College of Advanced Aesthetics in Waterloo, Ontario. Born and raised here in the Valley, she loves camping and spending time with her family and her dog Paisley. Not only can Tara complete a wide range of esthetic services but she also specializes in make-up applications and consultations.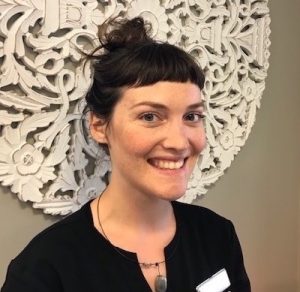 Devin Sherlock
Esthetician
Devin is a mother, nutritionist, massage therapist, Reiki practitioner and esthetician.  She graduated from Vancouver Island University and 11 years later, she is still loves her line of work. In her free time, she enjoys singing, dancing and nature walks with her two-year-old daughter, Chloe.  We hope you get to experience her professional talent; she will be happy to meet you!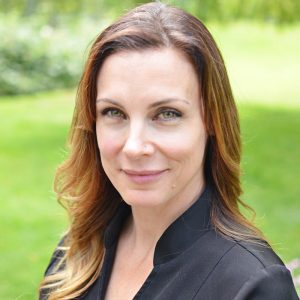 Jennifer Salter
Esthetician
Jennifer, a 17-year experienced esthetician at Ohspa, attended Blanche MacDonald Centre. Hailing from Victoria, she is inspired by nature and is a great photographer. On top of performing esthetic services, Jennifer also does body wraps and relaxation massages.
Melissa Welk
Registered Massage Therapist
More about Melissa! Years at Ohspa:  Newbie ... several wonderful months Favourite Ohspa Treatment: Massage (Hot stone especially!) Favourite Product: Eminence Calm Skin Moisturizer One Thing She Couldn't Live Without: A Bath Tub! Words She Lives By: Live everyday like it's your last because one day you'll be right!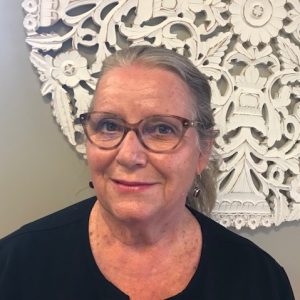 Sandy Fisher
Massage Therapist
Bio coming soon.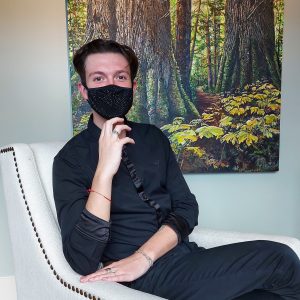 Milo Bowman
Spa Experience Coordinator
Mílo is very proud of his Mexican heritage and has travelled there since he was a baby to visit family. He was born and raised in the Comox Valley with a fond appreciation for the West Coast Island community. In addition to speaking Spanish, Mílo has a passion for French.  After studying at North Island College, he worked at a retirement community as a server for five years. Mílo then joined the Ohspa team and continues to enjoy serving clients and brightening the days of others with his amazing smile.  Mílo is an ethical vegan as well as an environmentalist. His favorite parts about working at Ohspa are its commitment to being a green spa through its association with organizations such as GreenCircle and Éminence and the family-like energy of the staff.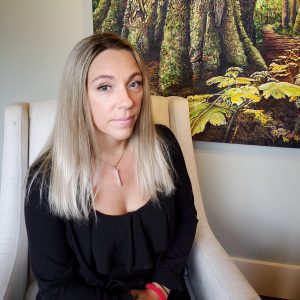 Erica Nesbitt
Front Desk Supervisor
Erica fits our team like a glove, with her warm and friendly personality and super organization skills. She is a married mother of three boys and a Bichon-Shitsu named Scrappy. Originally from Ontario, she moved out west nine years ago, spending the last year and a half in the Comox Valley. In her spare time, she loves swimming, hiking, drinks by the fire, spending time with friends and family and watching hockey!
The hottest deals and discounts in your inbox!
Subscribe to our Newsletter