Giving gifts that focus on what really matters, our health and wellbeing: this is the inspiration behind this year's Ohspa's featured holiday gift sets. And what's more, these amazing and adored products, which last a long time, provide joy and relaxation for months to come. Just call ahead and we'll have them beautifully wrapped and ready to go!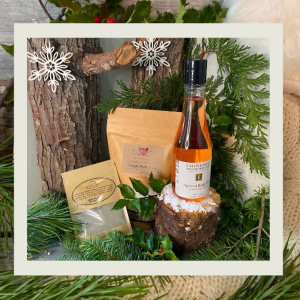 Ohspa Winter Wellness Stocking
Pure comfort and joy are all wrapped up in Ohspa's feature holiday stocking!
Our staff-curated collection of beautiful, longest lasting, healing, and relaxing self-care gifts are all tucked into a gorgeous stocking they'll want to hang every holiday season.
Red Fox Botanicals Salts,

combining salts and essential oils that are unbelievably pure, are perfect for relaxing and unwinding. 

Glacial Bay Organic Clay

deeply purifies and heals the skin (great for so many skin conditions too!) 

Eminence Apricot Body Oil, an

ultra-nourishing body oil, provides long lasting hydration and regenerative effects for the skin (Great for hair, skin, nails, and the bath and will provide weeks of enjoyment!)
$74 +tax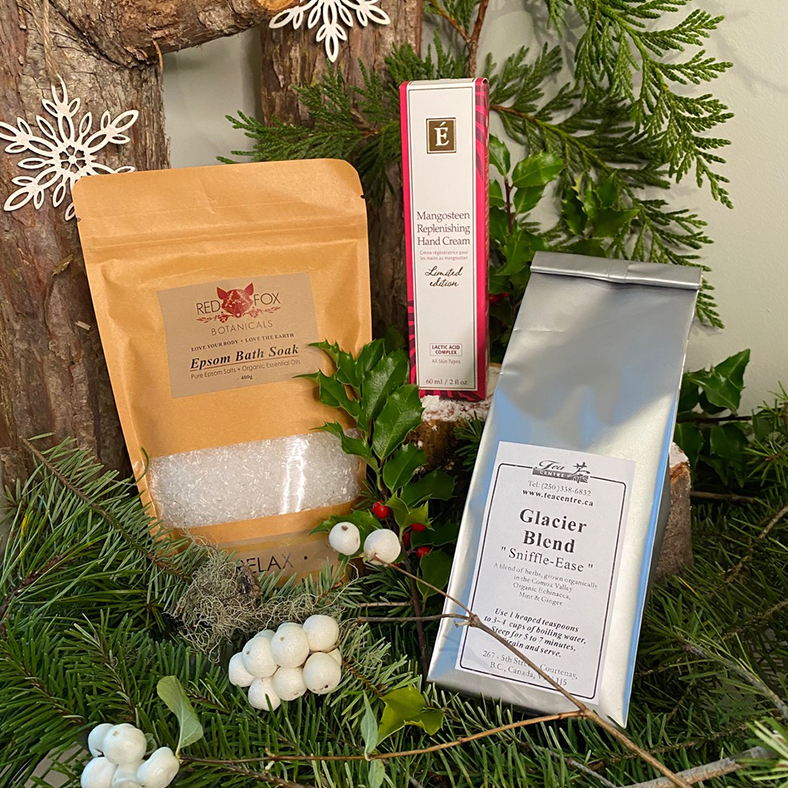 Cozy Gift Set
This collection was meant for cold, cozy nights!  
A warm bath with

Red Fox Botanical Salts

elevated with pure essential oils finishes the day's adventure with a deeply relaxing soak.  

When it's time for a fireside time out, nothing beats a cup of

Glacier Tera Blend tea

. 

And when weathered hands need softening, we suggest climbing into bed and applying the ever-popular

Mangosteen Hand Cream

(limited edition). Its

silky formula gently resurfaces to reveal soft, youthful skin!  
This amazing trio can be enjoyed over and over again!
$75 +tax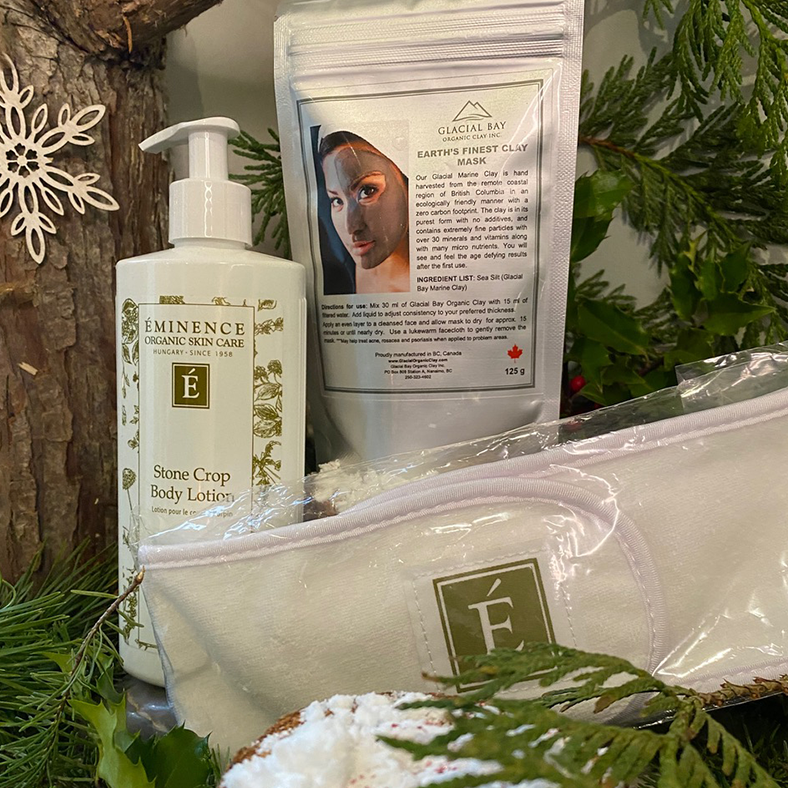 Glacial Goodness Gift Set
Think glaciers: clean, clear, full of minerals when choosing this gift set!
Share the healing power of BC's

Glacial Bay Organic Clay:

 Available in limited supply and locations, this amazing clay, sustainably harvested from the base of our BC glacier deposits, provides deeply purifying healing properties to heal the skin. The range of skin conditions it addresses is amazing.  

A finishing application of

Eminence Stone Crop Body Lotion

revitalizes and nourishes to bring back skin that is soft, supple, and radiant. 

Our stylish

Eminence Headband keeps

hair in place during this transformative skincare routine, and perfect for skincare selfies!
$75 +tax
The hottest deals and discounts in your inbox!
Subscribe to our Newsletter